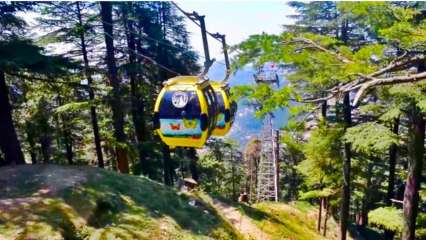 India's highest ropeway will be ready by 2024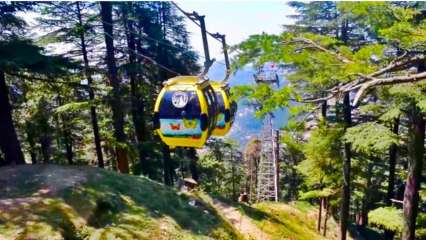 There was a time when one had to travel 45 kilometers to reach Leh from Manali. Often when the temperature is below zero, and sometimes the path is closed due to snowfall. Since the 9.02 km long Atal Tunnel construction, all the difficulties of this route have ended.
After this gift to Ladakh, the Central Government is going to give one more gift. That is 8.1 kilometers long ropeway, ready in the next four years, i.e., by 2024.
As we all know, Atal Tunnel has already opened up tourism routes to Leh. This ropeway will also be a major center of attraction. It will be known as Rohtang Rope-Way, which will carry around 1500 people per hour.
The project will cost around Rs 540 crore.
According to Amitabh Sharma, managing director of the Rohtang ropeway project, this project is built based on the PPP model by the Government of Himachal Pradesh. The Central Government also has given substantial support in this.
The project will connect two locations in the valley. It will connect Rohtang Pass to Kothi village.
Amitabh Sharma said that Kothi village, which is present at an altitude of about 8000 feet, will start the first part of this ropeway, which will be connected to Gulaba. Gulaba station is at a height of about 9400 feet. The next station will be at Mani, which is at an altitude of 10.9 thousand feet.
The last station there will be Rohtang Pass, which is at the height of about 13,200 feet. This will be India's highest ropeway.
He further explained that state-of-the-art technology is being used in it. The ropeway will start from the Kothi and take you to the icy mountain. Rohtang Pass has snow cover around the year. Glaciers are also found here in the surrounding mountains.